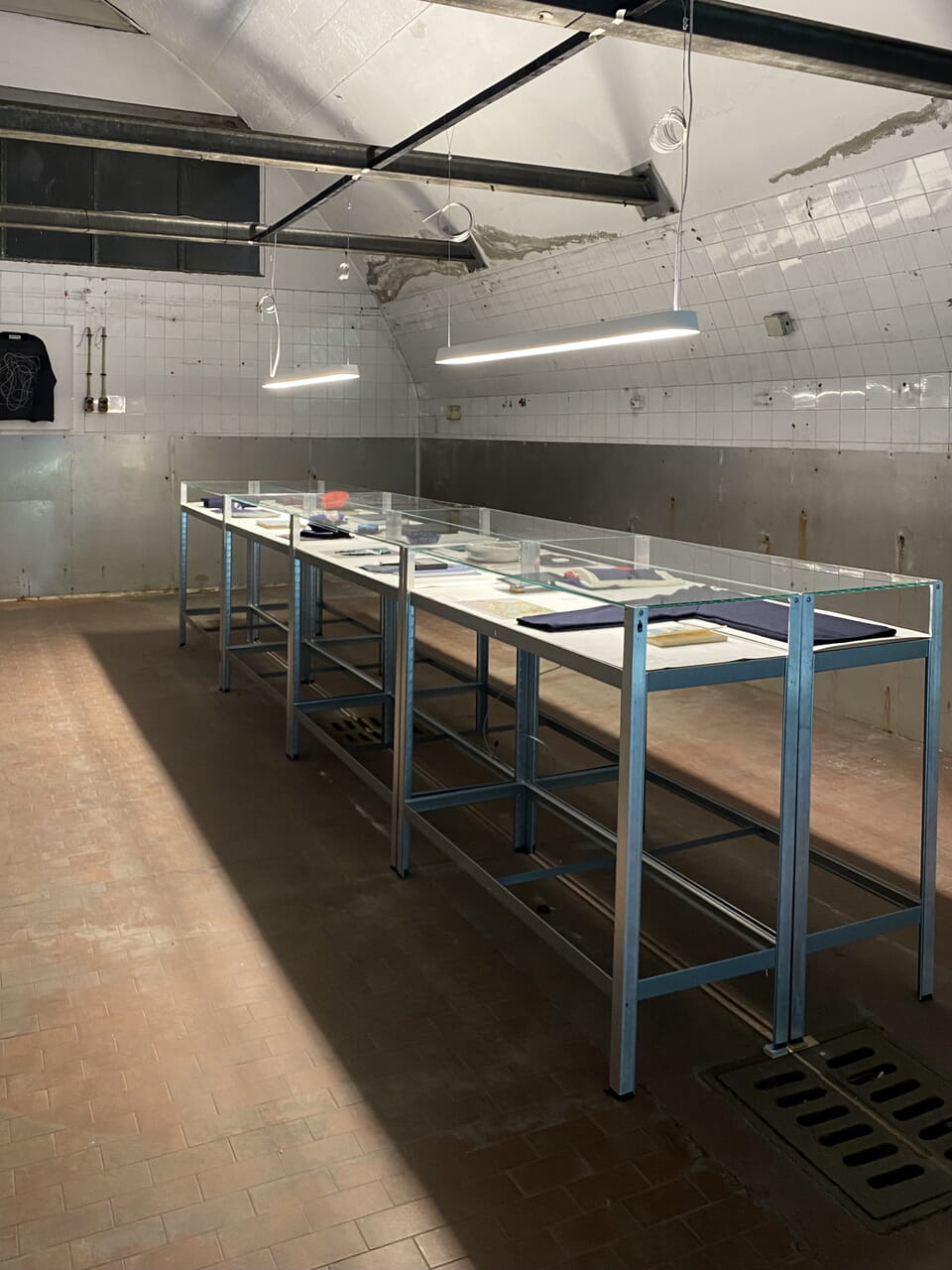 Architecture:
Installation design, Camille Blin
Photography:
Simone Sandahl
Product:
PENDAR P 1200
Jörg Boner productdesign
Installation Dropcity staged with luminaires PENDAR at the Salone del Mobile 2023, Milan.
«From Standards to New Standards»
showcases the distinct colour approach
of Giulio Ridolfo and applied to knitted jumpers by Koivu.

Ridolfo considers colour itself as a material. At Tunnel 50 of Dropcity, in a laboratory-type installation, the exhibition explores this approach, starting from two basic elements: colour and wool. From there, the exhibition tells the story of how colour is made – from its origins in natural pigments by kt.COLOR, to the dyeing process of wool and its applications. In particular, the show documents Ridolfo's work for new colourways applied to a basic woollen jumper by Koivu.
Application: