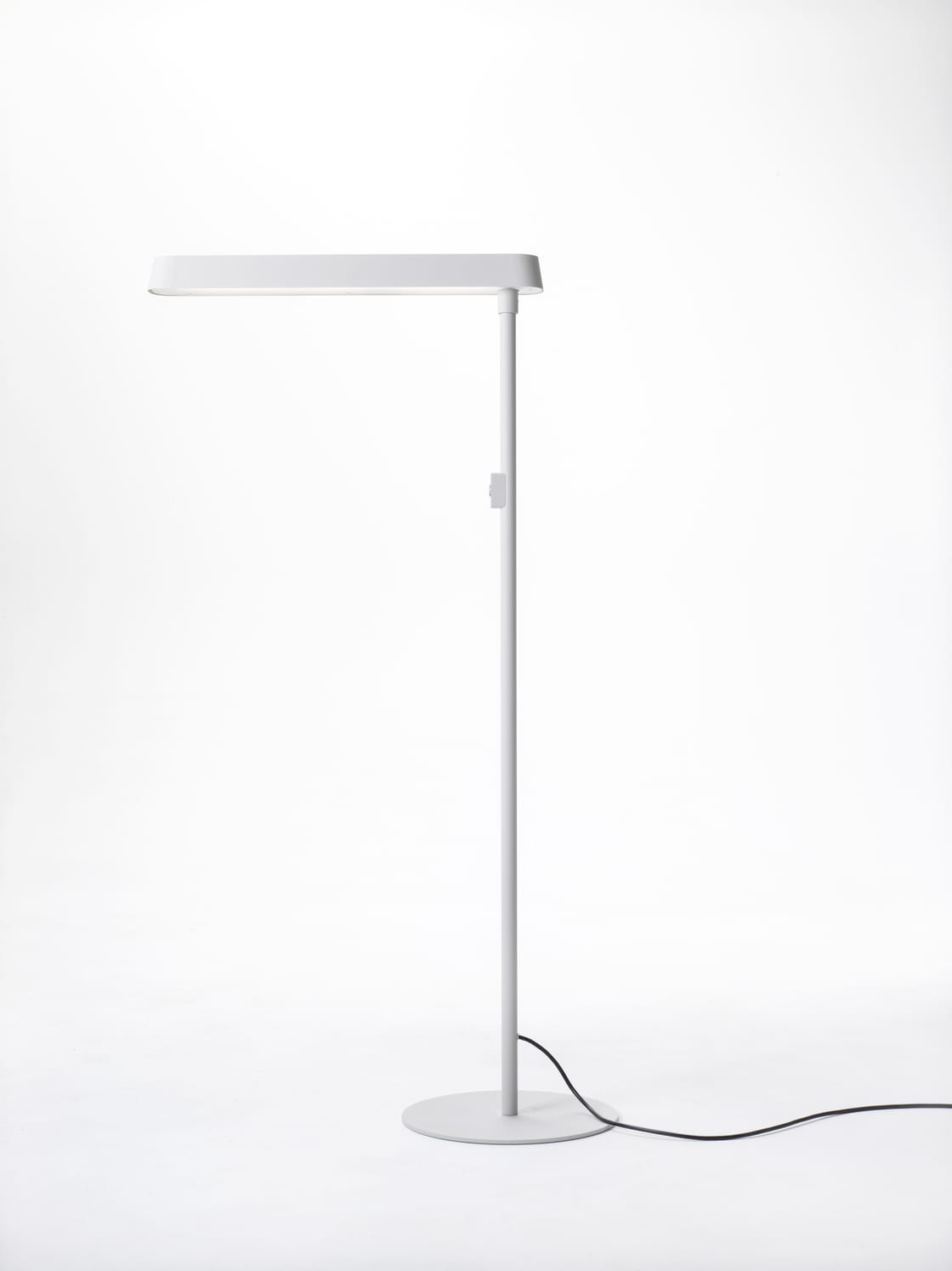 STEDAR FD
Short standing floor luminaire, signal white powder coated

Special features of the short standing floor luminaire are the turnable lamp head. The straight and slim shape of the lamp head creates a very good, glare-free light. The light can be directed to where it is needed. The lamp can be regulated indirectly and directly with a dimmer and ensures pleasant and glare-free working and reading light. Light colours are available in 2700K, 3000K and 4000K. The short STEDAR FK was developed from the Schätti collection by the Swiss designer Jörg Boner. The luminaires contains light sources of energy efficiency class C. The floor lamp will be available in 10 housing colours.

Possible applications
STEDAR FD
L 623mm
H 1354mm
You would like to use the luminaire in a project or buy it from us?
Please contact us
.